We are all victims of
Internet censorship.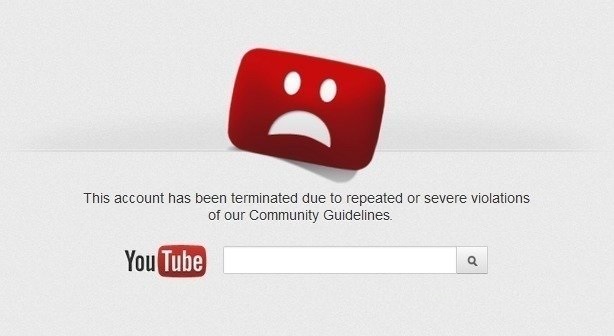 Earlier in 2021, Youtube terminated ThatChannel's main channel, allegedly for violation of "community guidelines". From our perspective, the termination was more of a witch hunt, and part of a widespread effort to interfere with freedom of speech across many social and mainstream media platforms.
Despite our attempts to protect our channel and conform to changing Youtube Community Guidelines after receiving our first strike, Youtube began looking through thousands of our previously uploaded (and approved) videos until they found the three strikes needed to terminate our account.
Censorship in social and mainstream media is very real, and the consequences are proving to be very harmful. When people cannot get relevant information via the open exchange of knowledge and insight, it means that censors are depriving people of informed consent and impairing their ability to make decisions in their own best interest.
Despite this oppressive climate, ThatChannel has taken steps to preserve as many of our produced videos as possible. If you are unable to locate a video that may have existed on our Youtube channel, here's what you can do:

Go to our new censorship resistant Video Archive on the Odysee platform and search for the video that you're missing. Thousands of our videos are backed up here. Make sure you search only our channel and not all of Odysee: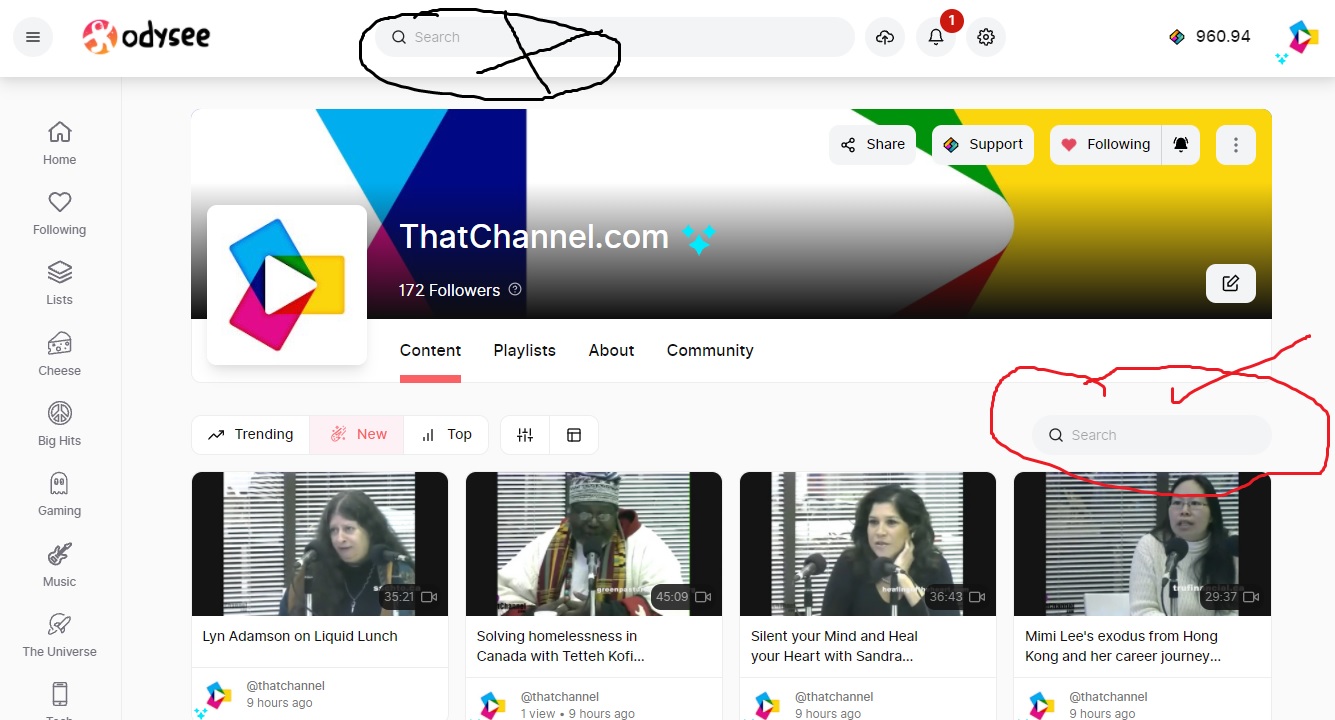 2. Use search terms like: the name of the host or guest (make sure you have correct spelling); the name of the show; the topic or subject matter. Try using just the first or last name.; or any other search term you think might work.
3. We recommend signing up on Odysee (sign up by clicking HERE) where you can get paid just for watching videos. Odysee is blockchain based, censorship resistant, commercial-free, and an easy way to start earning cryptocurrency while enjoying great videos online.
4. If you still cannot locate the video, use this form to give us the information we need to locate the video.
5. Contact Youtube or Google and let them know what you think about internet censorship and the harm it does to culture and the public good. In Canada, Google can be reached at 1-866-246-6453;
Address: 51 Breithaupt St, Kitchener ON N2H 5G5
ThatChannel is committed to our community of stakeholders, and maintains an extensive (if imperfect) backup of thousands of videos that we've produced over the years. We will do our best to get your video back online.